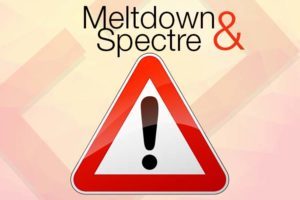 "Meltdown" and "Spectre"
Yea, Yea, Just update your computer with Windows Update. It won't slow it down very much. I bet you won't even notice.
If you have not heard already there is a vulnerability in certain processors exploited by side channel analysis attacks (also known as "Meltdown" and "Spectre"). This issue also affects other systems, such as Android, Chrome, iOS, and MacOS. Therefore, we advise to seek guidance from those vendors. If you are still wondering give us a call. We can get you patched right up.